Get you Grammar corrected and understand your mistakes.

Activities and games to help you start thinking in English. Make it a habit.

Real LIFE TOPICS
Conversations are made out of real life scenarios.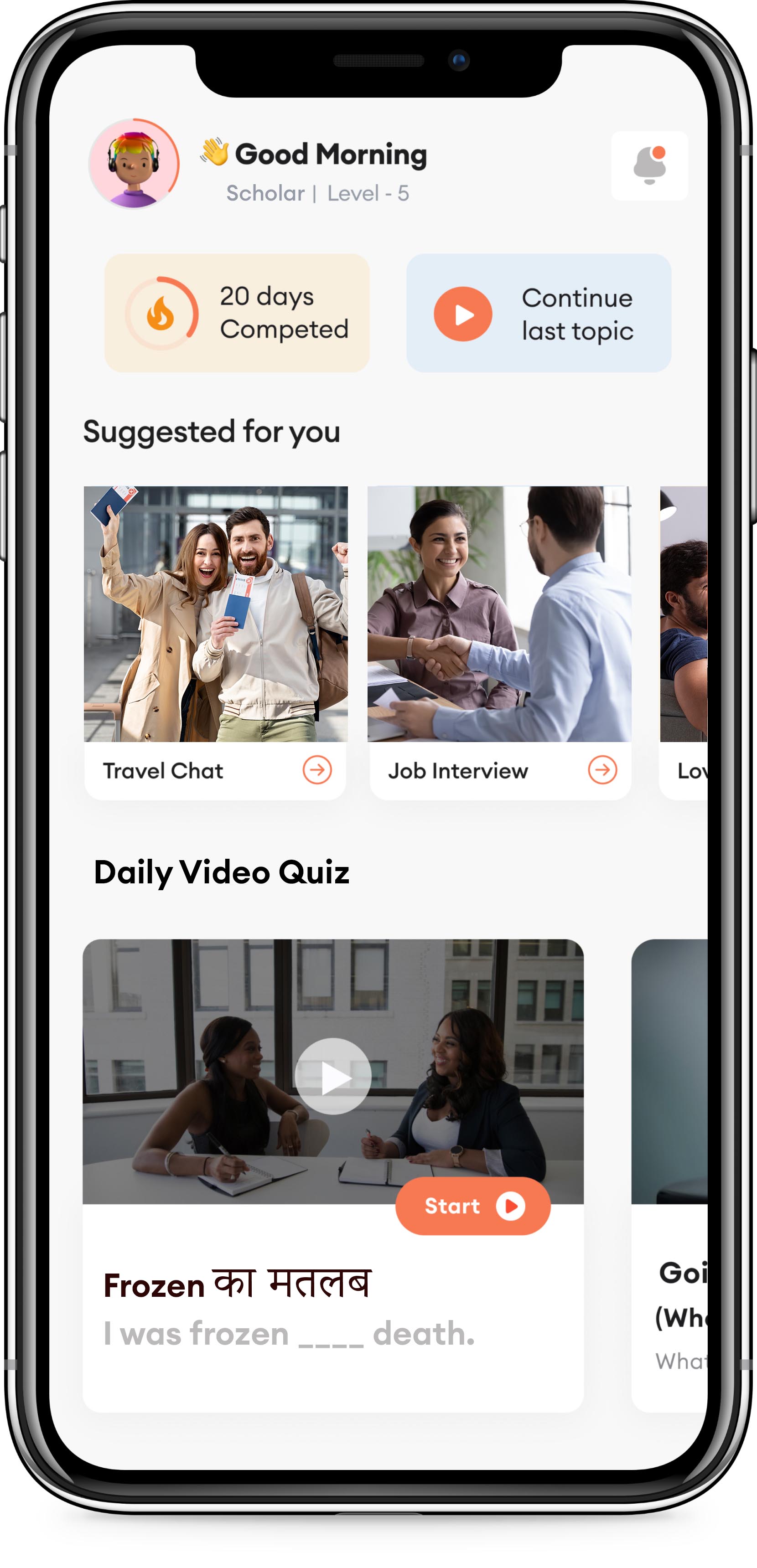 Anytime . Anywhere
Learn at your ease with fun easy interactive lessons and videos.

Enhance vocabulary
Never grasp for any word and frame sentences confidently.

Customised Lessons
Smart technology to design custom practice lessons for every user.